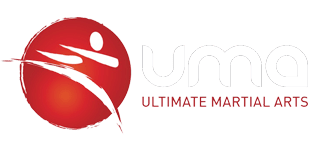 I wanted to pass this on to you and the other instructors so you can know how much of a difference you are making to kids every day (I'm sure you know it, but just in case you need a reminder)
One of the little girls in another Prep class commented to her mum that Jared was always really kind to her and made her feel safe - she also gave him a little drawing.
We know Jared is a lovely kid, but when his body isn't regulated (anxious, something is unexpected, or he hasn't had enough movement), his reactions can be really unexpected and this can make it hard for him to meet new people and to make friends.
To hear something like this in his third week of Prep was amazing. We credit so much of what you do at UMA with helping him to settle into school so far -it's the obvious things like ''I am brave and I can do this", and increasing his focus. But it's also the instructors (and older students) modeling kindness and patience when he is learning a new skill like he has seen at BJJ over the last few weeks. Having an unlimited membership means he is getting enough movement every day while also having a 'sense of mastery' of his current skills. Thank you UMA!
Thanks again for all the work you and the other instructors put in - we really appreciate it.