Steve Evans Sempai Kids Martial Arts Instructor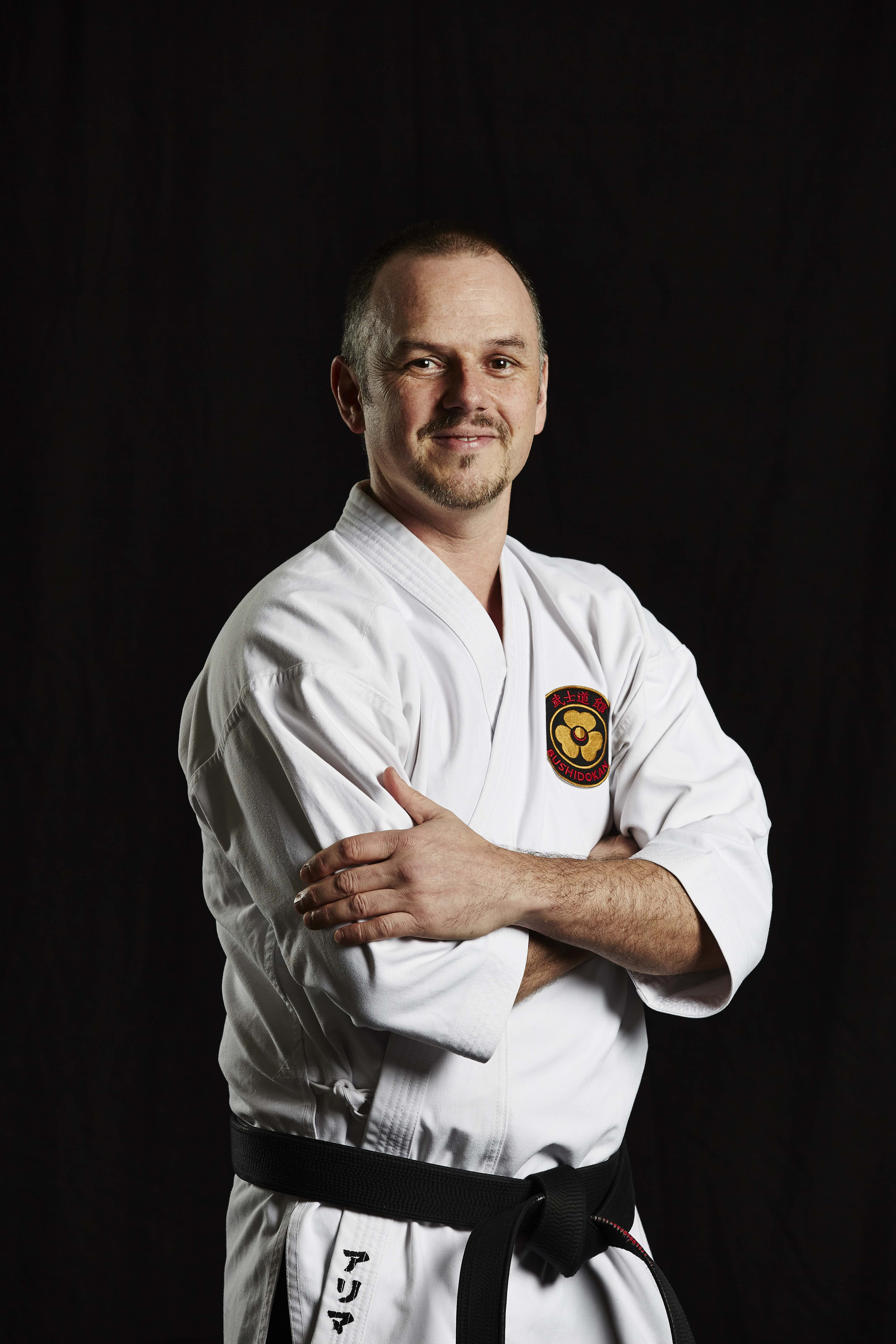 Steve Evans Sempai
•2nd Degree Black Belt –Bushidokan
•3rd Degree Black Belt – Goju-Ryu Karate Do Kenkyukai – Taira Masaji Hanshi
•Level 4 instructor
Steve brings his wealth of experience from corporate life and also sports administration and coaching to his instructing role at UMA.
Training continuously in Bushidokan for 8 years, assisting and instructing for over 4 years, Steve is passionate about the positive effect that training can have on the individual not only inside the dojo but applied in all areas of life.
Of particular interest to Steve is research into traditional Okinawan Karate, having travelled there with UMA twice, and applying that knowledge and the way of living in a contemporary setting.
This commitment and discipline has equipped Steve to overcome many challenges and develop a strong character.
Steve is totally committed to improving his understanding of techniques and sharing that with his students.