Heathmont Muay Thai Kickboxing Classes
Melt Calories. Get Fit. Have FUN! That's What Our Classes Are All About!
Ultimate Martial Arts' Thai Kickboxing program teaches the fundamental techniques of the most effective system of stand-up martial arts and a practical form of self-defence.
This class is dedicated to teaching the sport, science and art of Thai boxing in its pure form as well as in the context of self-defence and to introduce students to the complete arsenal of a Thai boxer from offensive and defensive punching, elbowing, kneeing and kicking techniques coupled with the intricacies of the grapple.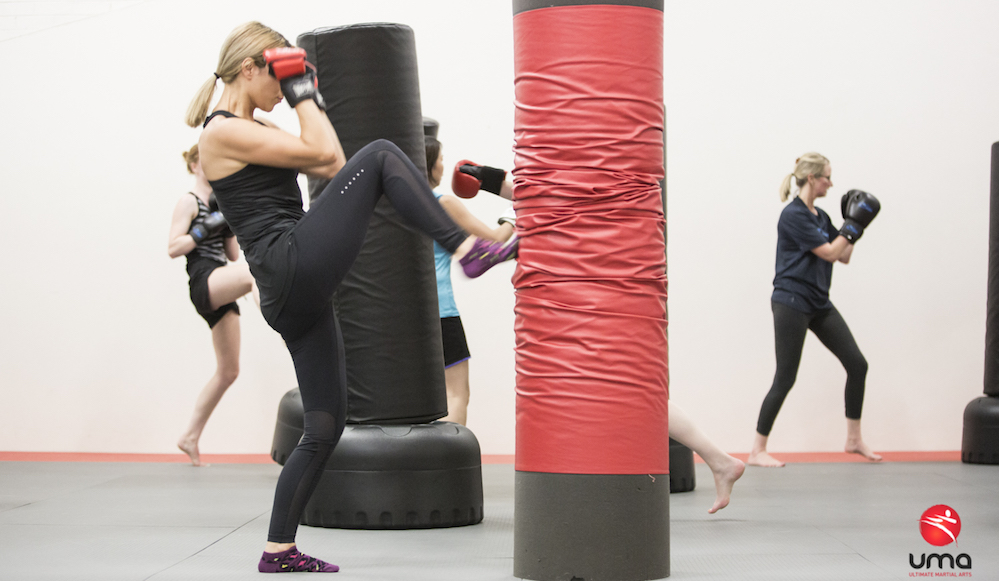 Kick Yourself Into Incredible Shape With Thai Boxing Classes In Heathmont!
Ultimate Martial Art's Thai Boxing classes will help you achieve incredible endurance, flexibility, and coordination immediately, all while you are having the time of your life and meeting new friends in our high-energy, high-excitement classes. Each class is fun with a level of fitness to suit you and build upon your existing skill set.
We offers Thai Boxing to both men and women and can accommodate amateur and professional fighters as well as those who simply want a fighter's workout in a safe training atmosphere.
Get Started Today!
Why wait? Get into the best shape of your life with Ultimate's Thai Boxing classes. Just fill out the short form on this page to get all the information you need to get signed up immediately.
Benefits of Heathmont muay thai kickboxing
A culturally and spiritually rich form of combat that embeds discipline, focus and confidence within
A challenging yet enjoyable way to test your physical and mental limits whilst equipping yourself with self-defence tools.
A class sure to help you reach new levels of physical fitness, conditioning and overall body tone.