Beginner Xtreme Martial Arts Classes Enrolling In November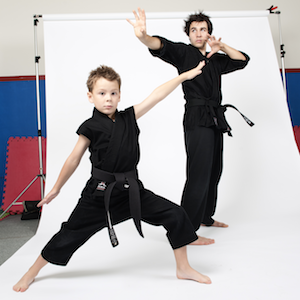 Overview
A revolutionary and extreme sport that fuses multiple martial arts styles with acrobatics and gymnastics to create performances used in demonstrations and competition.
Program
A revolutionary program that employs a combination of techniques, methods of movements and philosophies from all martial art styles with an emphasis on showmanship.
Objectives
To perform everything from basic moves, to highly acrobatic and skilled sequences, to traditional weaponry moves.
To show students how to capture the audience's attention by showing strength through the mind and body.
To teach the art of showmanship and how to make simple moves look more complex by making them more acrobatic, flashy and artistic.
Benefits
A creative approach to developing new levels of coordination, flexibility, balance, agility, muscular strength and overall fitness.
A fun and action-packed program that requires no previous martial arts training but is guaranteed to have you performing xtreme moves in no time.
A unique way to show your artistic talent set to music in a high-energy environment.
Get Started Today! Request More Information Now About This High-Flying, Unique Martial Art By Filling Out The Short Form On The Side Of This Page!